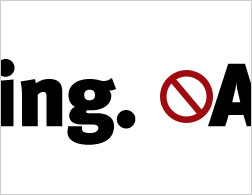 Image from Slate
Have you seen the
one-space-after-a-period
versus the
two-space-after-a-period
typography debate?
I'm sure that if it's something that really bothers you, you've noticed that I'm a two-spacer. Apparently that makes me uneducated ('cept I learned me that in that there college, so I ain't got me no idea 's what that guy o'er there at
Slate
means with his mean words). I was wondering if it at all bothers you? Two spaces? One?
Not that I care what typographers prefer, I'm just curious...Which do you do when you type? Tell us. 1? or 2?