I know you're all dying to find out how you answered in the Who's Giving What? Contest... here are the answers:
First, the bloggers:
Chelsea of
The Page Flipper
gave CANDOR by Pam Bachorz. She said, "I think it's a thought-inspiring read that the dystopia-lover I'm giving it to will enjoy."
Jo of
Once Upon A Bookcase
and
Ink and Paper
gave THE AGE OF FIVE TRILOGY by Trudy Canavan. She said, " I'm gifting this to my Dad this Christmas. Like me, he's a huge fan of fantasy, in particular high/epic fantasy, and this is a new author neither of us has read before, but sounds right up his alley; magic and gods, conflict and war, and a completely different world do learn about!"
Karin of
Karin's Book Nook
gave SHIVER by Maggie Steifvater and said, "I'm giving Shiver by Maggie Stiefvater to my good friend because she loves a good romance. She also enjoys light Fantasy."
Trish of
Hey Lady! Whatcha Readin'?
gave THE GUERNSEY LITERARY AND POTATO PEEL PIE SOCIETY by Mary Ann Schafer and Annie Barrows. She said, " I bought my aunt The Guernsey Literary and Potato Peel Pie Society by Mary Ann Schafer and Annie Barrows. I knew she'd like it because it had a love story in it, and it evokes a different time when folks wrote a lot more letters. While I don't send her as many letters as I used to, she still faithfully writes to me, and I knew this would be a book that she would both enjoy and relate to. "
Catherine of
On The Nightstand
gave POISON STUDY by Maria V. Snyder. She said, "I got Poison Study for my aunt. She's just started to read YA fiction, and I wanted something with a great world, great characters, and that could cross over into YA or adult depending."
And now the authors: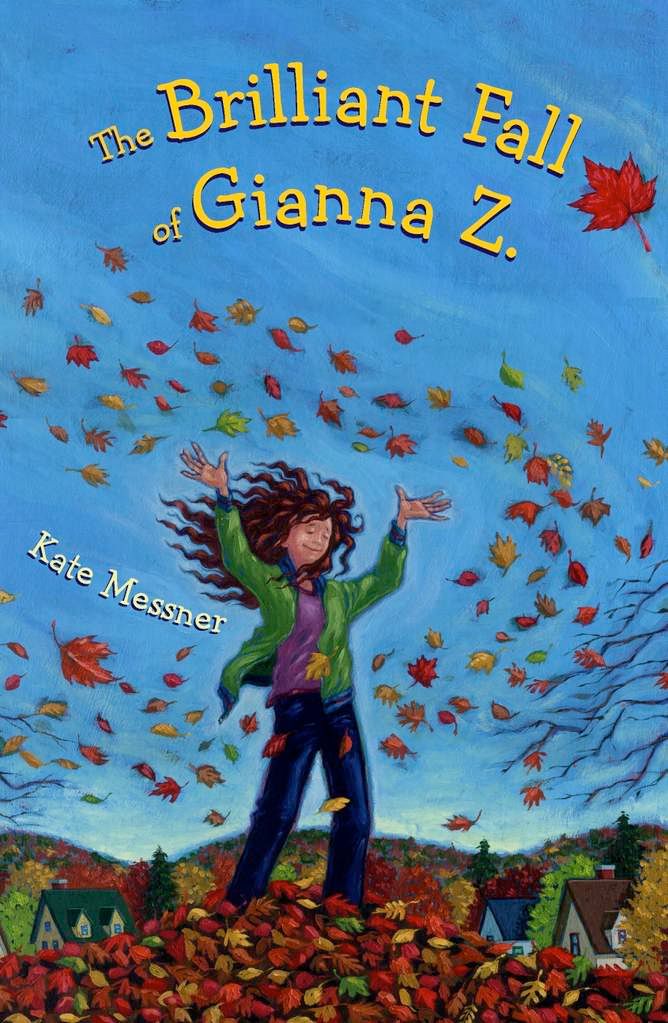 Michelle Zink
, author of PROPHECY OF THE SISTERS, gave THE BRILLIANT FALL OF GIANNA Z by Kate Messner. She said, "I've purchased The Brilliant Fall of Gianna Z for my daughter, Caroline, because it's a wonderful, heartfelt story about a girl trying to finish a school leaf project - and learning about friendship, discipline, and the enduring power of love and family in the process."
C. Lee McKenzie
, author of SLIDING ON THE EDGE, gave PROPHECY OF THE SISTERS and two other books. She said, "Well I've purchased three: Someone asked for my book, Sliding on the Edge, so I actually bought it, signed it, wrapped it and have it under the tree. Then less egotistically, I bought a copy of Flash Burnout and Prophecy of the Sisters. Both of these writers are friends of mine, but I love what they've written with or without the friendship."
Storyheart
, author of ACROSS THE POND, gave COLONEL TRASH TRUCK. He said, "There are many firetruck books, but not many that involves Trash or Garbage trucks. This book is a fun read with some great pictures as well as education."
Sarah Ockler
, author of TWENTY BOY SUMMER, gave POEMCRAZY: FREEING YOUR LIEF WITH WORDS by Susan Wooldridge. She said, "A friend gave me this book years ago and it inspired me to seek inspiration everywhere, to find the language to describe and create beauty on the page. I recently met a young woman who shares her deepest feelings and secrets through poetry. I thought this book might inspire her to keep writing and to try new ways to explore and create her poems."
Rhonda Stapleton
, author of STUPID CUPID, gave IMPOSSIBLE by Nancy Werlin. She said, " I bought the YA novel IMPOSSIBLE by Nancy Werlin for my daughter. Like me, she loves paranormal tales with unusual twists, so I knew she'd dig this one. Plus, I totally want to read it when she's done."
Someone who wasn't on the matching game, but did respond to my plea for help with this contest, was author Julia Hoban of WILLOW. She said, "I'm actually giving three types of presents this year, none of them books. The first category is donations in the recipients name to my favorite charity, Worlded.org This is a charity that teaches young girls in underprivileged countries to read, something that they otherwise would never be able to do. Some of these girls are the first in their families to learn how to read, the practical difference it makes in their lives is unbelievable. I strongly suggest you look at the website."
Well, I took Julia up on that suggestion and fell in love with this charity. So - we're announcing today that we're doing another round of
Care To Comment
here at IHM, this time benefiting Worlded.org. So, for every comment received from now until Jan 31, we'll throw in a nickel for the cause. Again, that may not sound like a lot, but over the course of the month, it can add up!
Okay, now the moment you've all been waiting for... the winner of the $20 giftcard to Amazon.com... Llehn! Congrats!
Thank you to all who participated. If you would like to know how you did on the game, just drop me an email and I'll totally tell you which ones you answered and which ones were right and/or wrong.